Showcasing our Ragdoll breeders. An absolutely lovely family of Ragdoll kings and queens. Some are formally from BC, Canada, they are now living and breeding in the Washington state.  Their offspring are living all across Canada and the United States. They create a variety of bicolor, mitted and point Ragdolls, with the most amazing personalities and breathtaking color combinations.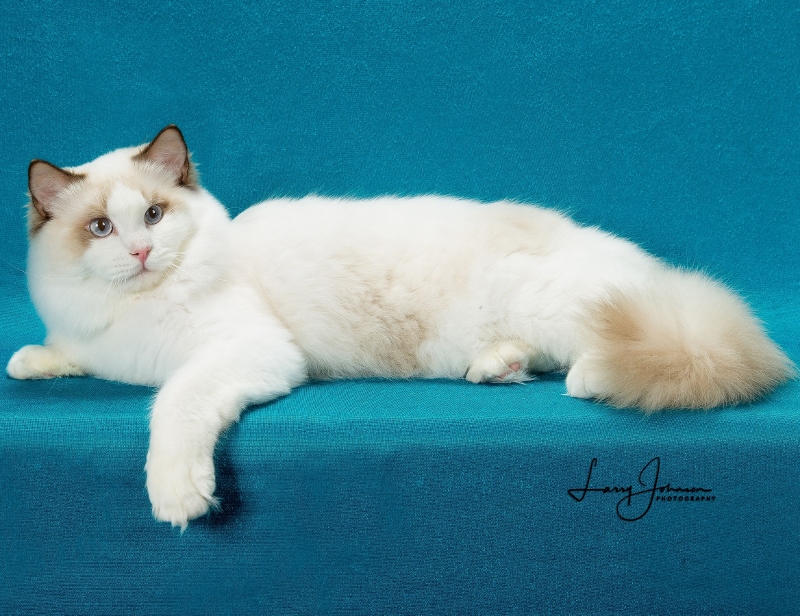 RW QGC Izzadorablerags Bo of Bakerviewrags
King :: Chocolate Point Bicolor
Sire: CH Bakerviewrags Tacori (Lilac Point Bicolor)
Dam: Izzadorablerags KitKat
Bo is the grandson of Bakerviewrags Jackson and Imelda May, we were very happy to have him come to continue on the lines of our primary breeding pair! Bo is big and loveable -- still the kitten he came to us as!! Bo did great in the show hall both as a kitten and adult, gaining his Quad Grand Championship as well as his Regional win!!
He's proving himself to be a wonderful replacement to his granddad, Whiterockrags Jackson of Bakerviewrags!!
Bakerview Rags :: Ragdoll Kittens & Cats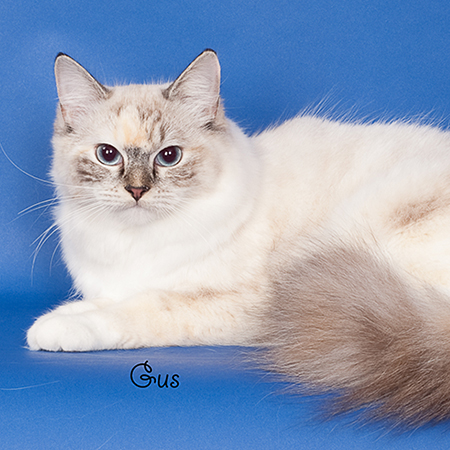 Whiterockrags Simply Stellar (Available for ADOPTION)
Queen :: Seal Torbie Point Mitted
Sire: Whiterockrags Coco Puff (Chocolate ColorPoint)
Dam: Whiterockrags I Love Lucy (Red Lynx Point Bicolor)
Stella is available for adoption. Her breeding career has ended and she is in search of a forever family that will shower her with love and attention!! Stella will place in her new home for the price of her spay!! Stella was born on March 13, 2014. She is a tortie (calico in the Ragdoll world) and also lynx (or tabby) the tortie/lynx combo is known as torbie. Gorgeous markings on a very sweet girl!!
Bakerview Rags :: Ragdoll Kittens & Cats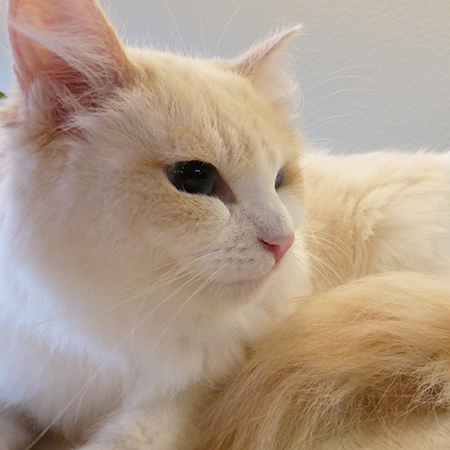 Bakerviewrags Tiger Lily
Queen :: Red Lynx Point Bicolor
Sire: CH Izzadorablerags Redmond (Red Lynx Point Bicolor)
Dam: Whiterockrags I Love Lucy of Bakerviewrags (Red Lynx Point Bicolor)
Tiger Lily is a very sweet version of her momma Lucy! A huge thank you to Becky of Izzadorable for 'sharing' her red boy so Lucy could give us our new red girl!! She is a red (flame) lynx bicolor just like her mom Lucy!! Tiger is a very sweet girl and has proven to be a wonderful momma!!
Bakerview Rags :: Ragdoll Kittens & Cats