Retired Ragdoll Breeders – looking for New Forever Homes!!
Showcasing our Ragdoll breeders. An absolutely lovely family of Ragdoll kings and queens. Some are formally from BC, Canada, they are now living and breeding in the Washington state.  Their offspring are living all across Canada and the United States. They create a variety of bicolor, mitted and point Ragdolls, with the most amazing personalities and breathtaking color combinations.
Kelsey our seal bicolor girl is now available to go to her new furrever home.  She is a very sweet, personable girl that loves to play and snuggle!  Sorry Kelsey has found her new home. 
Will be posting a picture of another retired girl in a few weeks!!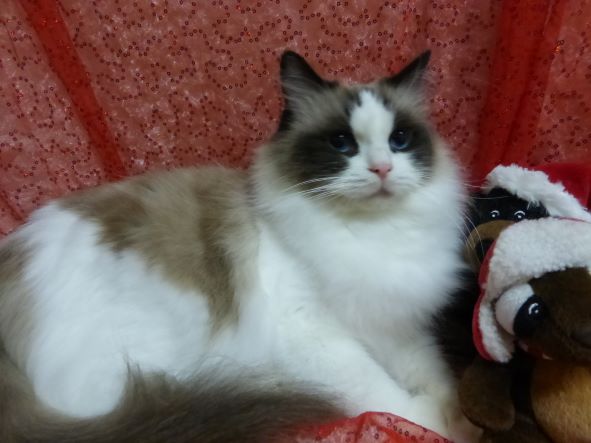 Bakerviewrags Kelsey - Reserved!
Retired Queen :: Seal Point Bicolor
Kelsey is a very sweet girl who has end her breeding career and ready to become a lady of leisure!! She has been spayed and vaccinations updated. Kelsey is still a young 5 years old. She will be ready for her new forever home in about a week.
Kelsey is a seal point bicolor - with a perfect bicolor and a very rich dark brown point color!!
Let me know if you would like to add this gorgeous girl to your home and life!!
Bakerview Rags :: Ragdoll Kittens & Cats